What is Pet Therapy?
Updated April 1, 2022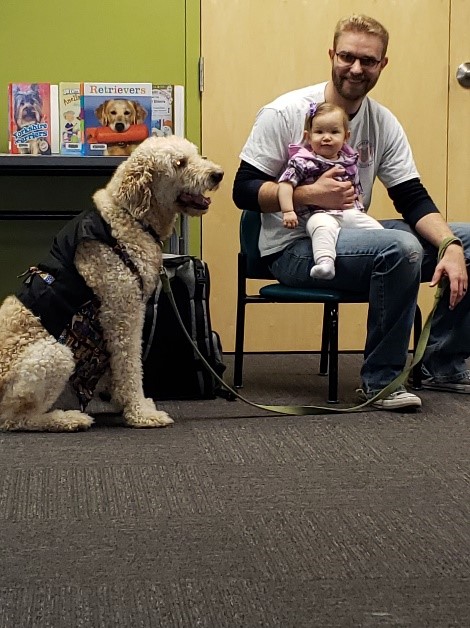 Pet Therapy is the use of animals to assist with medical and psychological care or support of humans.
Examples:
• Use of dogs in physical therapy exercises, such as through grooming.
• Use of animals to calm psychiatric patients or trauma victims.
• Use of animals to build confidence in children with learning disabilities.
---
Pet Assisted Activities are the use of animals in activities designed to enhance the emotional wellbeing of people.
Examples:
• Visiting nursing homes/medical facilities
• Reading with animal programs.
Therapy animals have access only to those places that welcome them. Individual facilities have separate requirements for visiting animals, if they allow them at all. Certain facilities require certification through specific organizations. Be sure to check with each facility where you wish to bring your animal.
THERAPY ANIMALS ARE NOT SERVICE DOGS AND DO NOT HAVE THE SAME RIGHTS AS SERVICE DOGS.
---
Therapy Animal Organizations
---
Pet Therapy Services Offered by Canine/Feline Behavior Counseling:
We provide pet-therapy training,  For more information contact Marie: [email protected]

We also conduct evaluations for Joyous Paws Pet Therapy Team (based in Aurora, Colorado). 
---