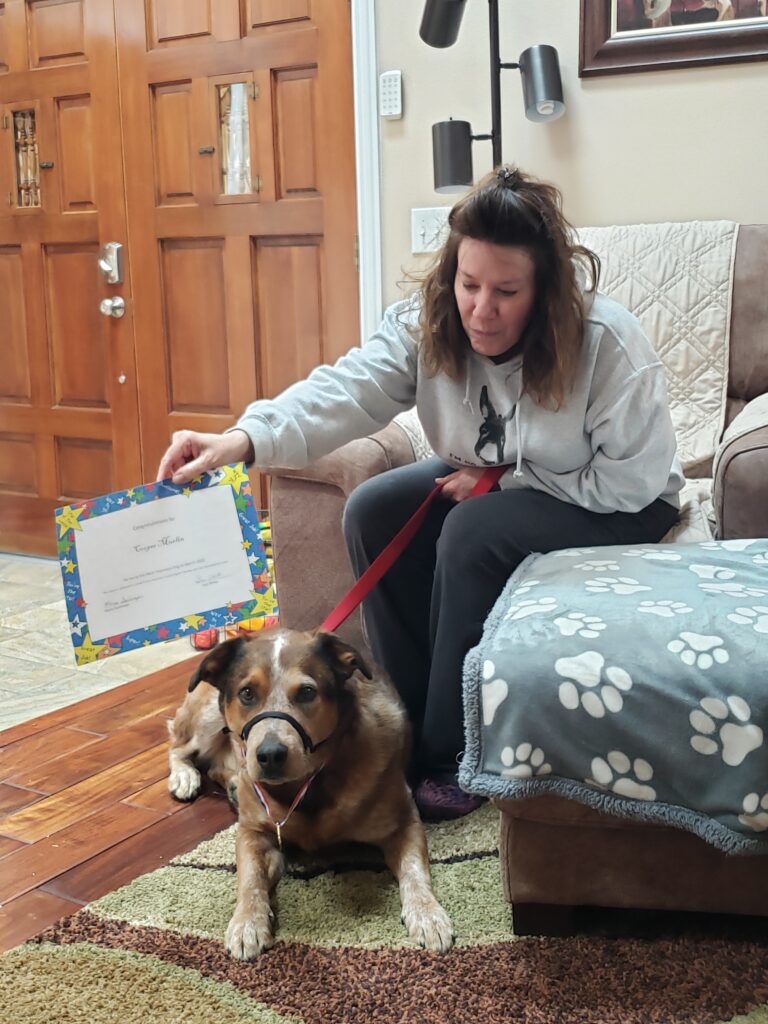 Cooper Murlin
Cooper is a 4-year-old Australian Cattle Dog mix and our Most Improved Dog for May 2022.
He has always been very fearful and biting at individuals that he felt threatened by.  He gave little to no warning before biting and his biting became worse over time. Several other trainers, over 3 years, have attempted to help Cooper. He was successfully muzzle trained; but was unable to safely interact with people without his muzzle.
A veterinary behaviorist prescribed a drug regiment, which decreased his ability to control his reactions. Marie and Sue began working with Cooper in February 2022. In the past 3 months, he has been able to stop all but one behavior drug. He is now growling and hesitating before attempting to bite. He is now able to wear only his head collar, without a muzzle, for training sessions. He has been learning to trust our staff and is working up to letting extended family members pet him.
We will continue to work with him and his "mom" to help him become more relaxed and trusting of people.
---