Canine Feline Behavior Counseling will be closed on the following Holidays:
New Years Day
Easter Day
Memorial Day
Independence Day (4th of July)
Labor Day
Halloween
Thanksgiving (Thursday and the following Friday)
Christmas (Christmas Eve and Christmas Day)
---
Here are some interesting tidbits about these holidays and some pet safety tips to help ensure they are happy and safe for everyone!
---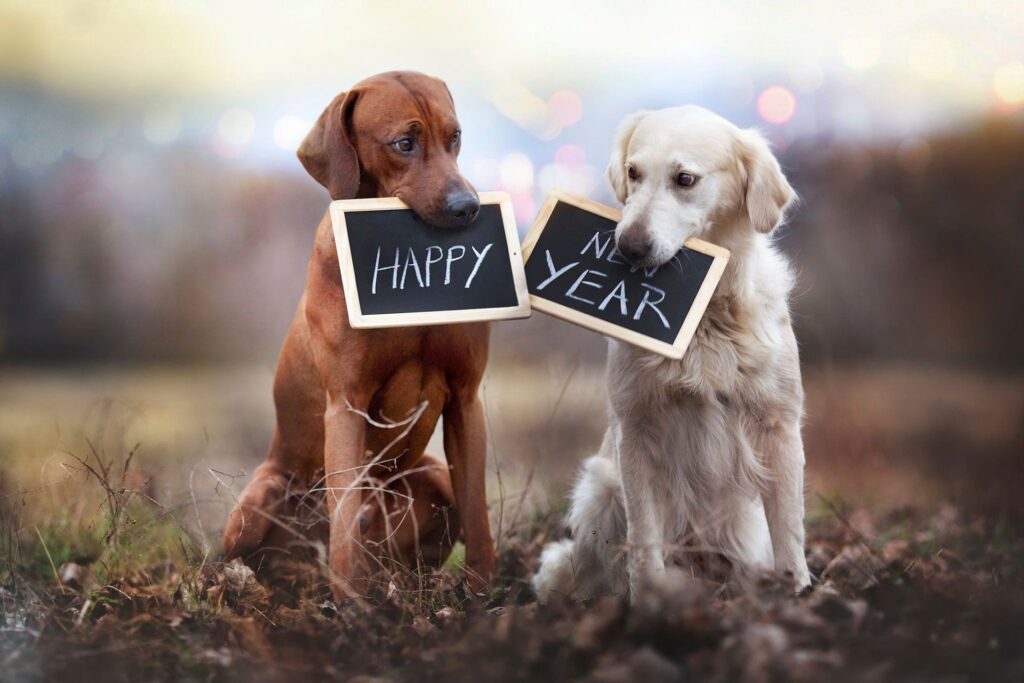 New Years Day
How did we come to celebrate New Year's?
Roman Ruler Julius Caesar instituted January 1 as the first day of the year, partly to honor the month's namesake: Janus, the Roman god of beginnings, whose two faces allowed him to look back into the past and forward into the future.
Modern day New Year's celebrations include watching the notorious ball drop in Time Square in New York, attending parties, eating special New Year's foods, making resolutions for the new year and watching fireworks displays.
---
Easter Day
You can have an Easter Egg Hunt with your pup. Simply hide treats inside pet-safe toys and then, scatter them around the house or yard. When playing this game, make sure there are adults present. Besides, how fun would an easter egg hunt be without their human to share it with?
Take a hike! Check out our Roving Ranger page and visit some of the trails that we recommend or try a new direction or path if you are just walking around your own neighborhood.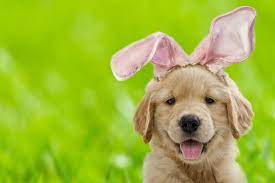 Memorial Day
Memorial Day, formerly Decoration Day, honors those who have died in the nation's wars. It originated during the American Civil War when citizens placed flowers on the graves of those who had been killed in battle. This holiday was first observed in 1868 as Decoration Day and was changed to Memorial Day in 1971.
Not to be confused with Veterans Day, which celebrates the service of U.S. military veterans, or with Armed Forces Day which honors men and women currently in service.
---
Independence Day (4th of July)
Independence Day, commemorates the signing of the Declaration of Independence of the United States on July 4, 1776 and represents people's efforts to earn and keep freedom.
Did you know that more dogs go missing or are harmed on the 4th of July? The noise and unpredictability of fireworks may trigger their fight-or-flight response. Your dog may bark at the noises or try to run away and hide. They may show other signs of anxiety, too, like restlessness, panting, pacing and whining.
Although Humans love the pretty fireworks and large gatherings, you can lessen your dogs fears with some of the following suggestions: 1. Stay at home with your pet – your presence can help to reassure them. 2. Stay calm – your response to noises may increase their anxiety. 3. Drown out the sound – turn up the TV or stereo or turn on a fan. 4. Respect your dogs fear – allow them to relax in their safe place (kennel, bed, etc.) and, 5) Give them a distraction – fill a Kong with plain non fat yogurt and freeze it, play games (like find it).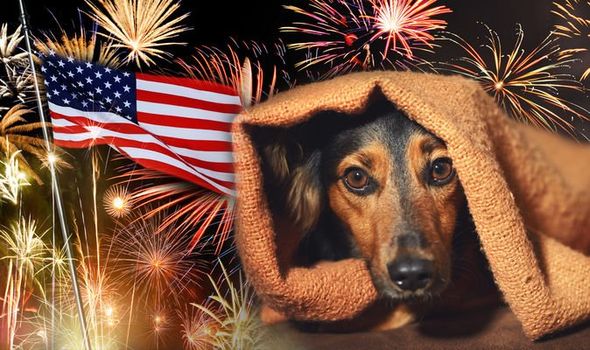 ---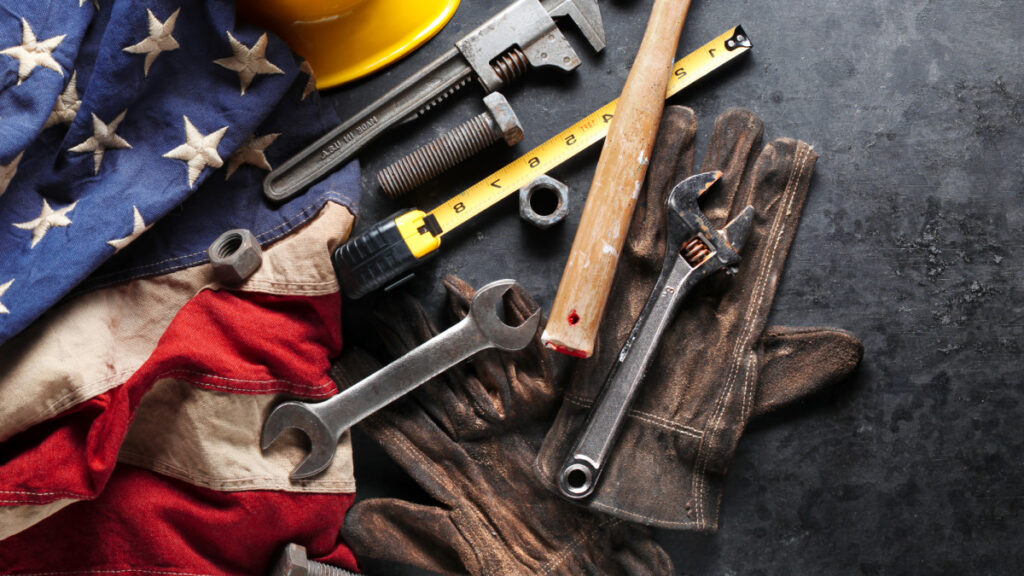 Labor Day
Labor Day came about because workers felt they were spending too many hours and days on the job and pays tribute to the contributions and achievements of American workers and is traditionally observed on the first Monday in September. It was created by the labor movement in the late 19th century and became a federal holiday in 1894.
---
Halloween
Originally, people were said to dress up as saints and recite songs or verses door to door. Children would also go door to door asking for "soul cakes," a treat similar to biscuits, eventually evolving into trick-or-treating. The very first Colonial Halloween celebrations featured large public parties to commemorate the upcoming harvest, tell ghost stories, sing, and dance.
The scary costumes of modern day Halloween can be scary to your pets. Keep your pets safe and away from the doors; do not give your pets human Halloween treats; keep lit candles out of reach of your pets. Unfortunately, black cats and dogs can be targeted at Halloween – keep them in the house and safely secured to prevent any possibility of escape or harm. Have your pets microchipped – should they get out, this chip will increase the possibility of them returning home to you safely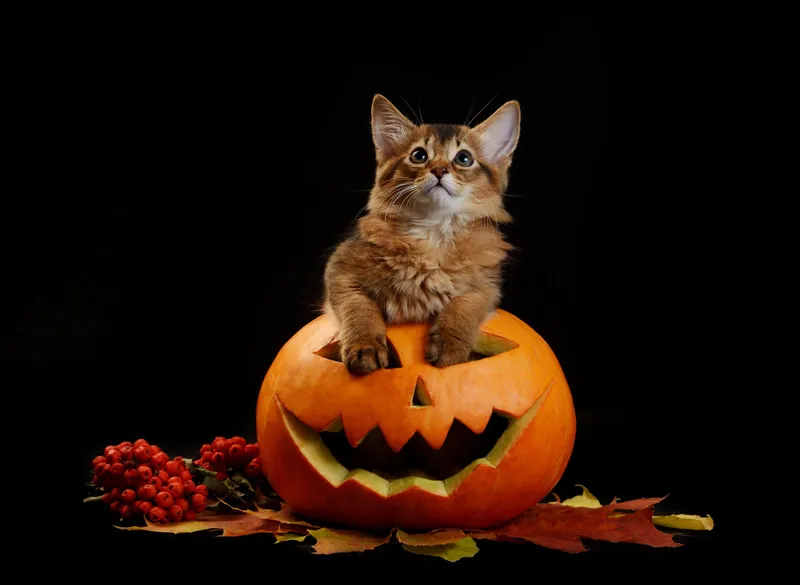 ---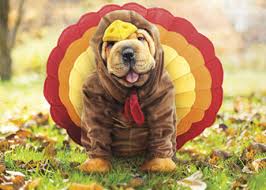 Thanksgiving
Thanksgiving originated as an annual national holiday in the United States and Canada celebrating the harvest and other blessings of the past year.
While your family enjoys a special meal, give your cat or dog a small feast of their own. Offer them made-for-pets chew bones. Or stuff their usual dinner with a few added tidbits of cooked turkey, vegetables (try sweet potato, green beans or carrots). Be sure to remind all humans to not provide your pets with foods that are not safe for them. It may also be wise to place trash cans out of reach of those more curious pets that may want to retrieve some leftover goodies from the trash.
---
Christmas
Christmas is a celebration, a time for giving and not simply a day we exchange gifts. The spirit of Christmas is in the 'togetherness', it's in the thought to which you put into thinking about others, it's a selfless time, where we forgive, take stock of what's important and become 'better' versions of ourselves In religious text, Christmas is the celebration of the birth of the Christ child.
Here are some tips on keeping your pets safe during the Holiday: keep people food out of reach of your pets; limit access to treats, especially those containing chocolate, xylitol, grapes/raisins, onions or other toxic foods; Don't leave your pet alone in the room with lit candles, a decorated tree or potpourri; Keep holiday plants (especially holly, mistletoe and Lilly's) out of reach of pets; Consider leaving the tinsel off your tree if you have a cat; Secure your Christmas tree to keep it from falling over if your dog bumps it or your cat climbs it; Provide a safe place for your pet to escape the excitement (such as a kennel, crate, perching place, scratching post shelf or hiding place).