We value our clients' experience!
Did you enjoy your experience with your behavior counselor?
If so, help us spread the word by posting a review:
Google: Google Reviews (Be sure that you are logged in). Go to Canine/Feline Behavior Counseling, scroll down to "write a review"
Have any concerns about your experience? Please contact us directly :
303-378-5987
Client Testimonials
---
You and your services saved Fennics life and I can only imagine how many other great but misunderstood pets you save. 🥰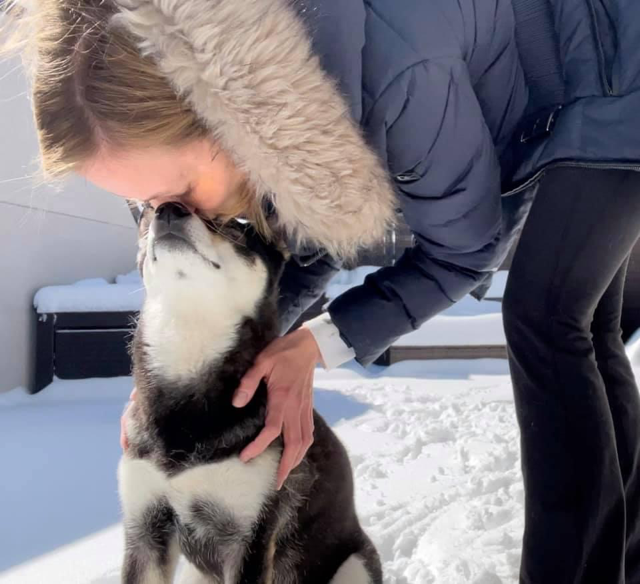 in my case, you helped Fennic's super strong personality (yup he is a lil demon, haha) and you educated his dog dumb mom. You set us up for success where he has done great around other pups and humans. If/when our fur family grows I look forward to working with you to assure I appreciate Fennic's needs and we make a safe transition.
Thank you for EVERYTHING you do!!!!!
With sincerest gratitude and respect,
Lorrie and "lil-demon" Fennic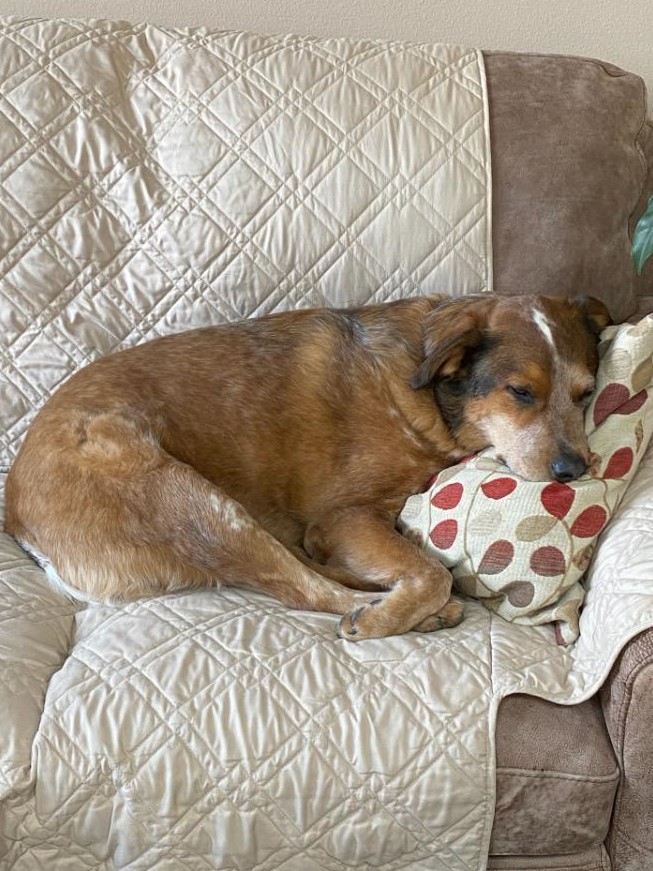 Cooper
"Thanks Marie, you are leagues ahead of my other trainers. I actually look forward to it, I used to have anxiety and it rubbed off on Cooper. By the way, I saw some confidence with Chloe after last session, she stayed downstairs with us instead of hiding from Cooper." – Ellen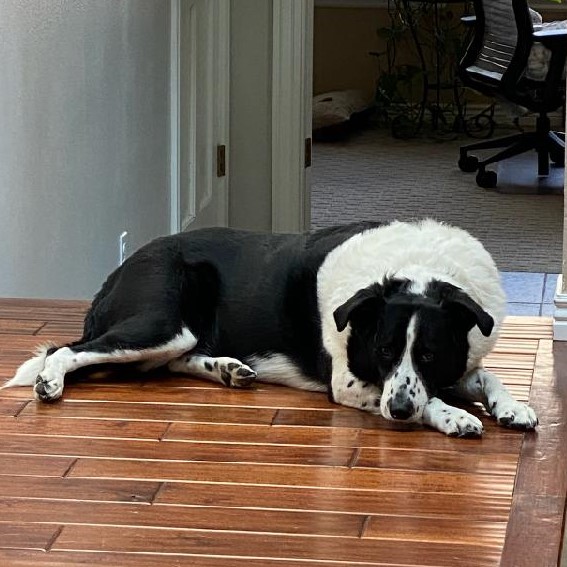 ---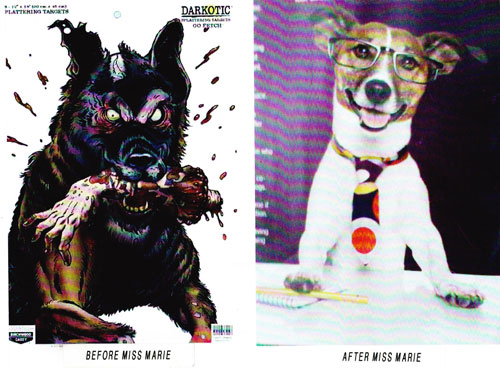 This is our boy Jack. What more can we say? – Toni
---
I'm so happy about all the progress Jesse has made and I want to thank you so much for all of the guidance, support and true caring. My entire family is in your debt and we thank you from the bottom of our hearts. We feel like has Jesse has come a long way and in large part because of you canine behavior. Thank you so much!-Laurie
---
You helped us with Anne & April a couple of years ago but I wanted to share. Yesterday we had 2 pit bulls ran up on us unexpectedly, at full speed and the girls did not even snap at them. They have several doggy friends now that we walk the park with and they are so well behaved now. Thank you-Ken
---
"Marie saved my dog from being euthanized by the courts when he bit someone. He was suffering from high anxiety and fear aggression. With Marie's expert training she turned my dog Tanner into an obedient and good companion."- Wendy
---
We adopted a shelter kitten whose problems included "thinking out of the litter box" and anxiety issues. Marie did a wonderful job helping us understand why the kitten, now cat, would have these problems and helped us to institute a routine to avoid them. After a year and half, we all coexist happily and our cat is a beloved family member. –JHanson
Great trainers! They truly understand canines and what they need to live a happy life with their families--Linda & Michael
---
A LOT of tears were shed as we struggled with the rescue of Duchess, our very high prey driven husky…at one point we almost felt we had no choice but to re-home her. (We rescued her off the street) 3 months later…and a LOT of work, here we are today as she hangs with HER kitten. Thanks to the help of Marie!!!! -Michele & Michael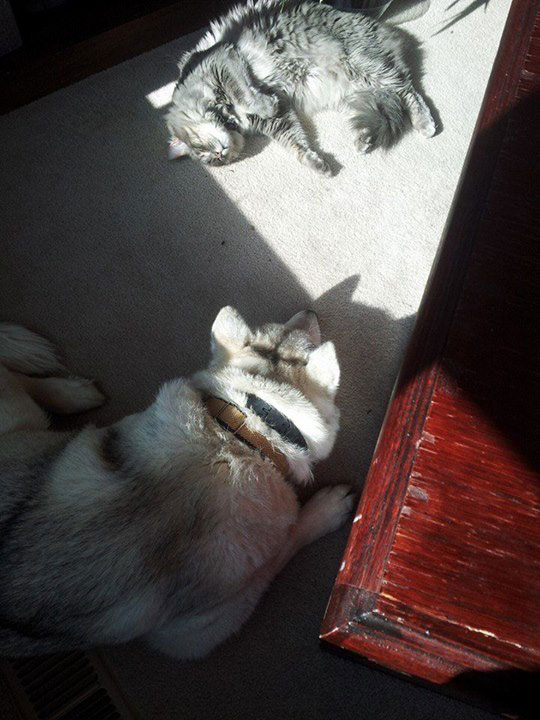 ---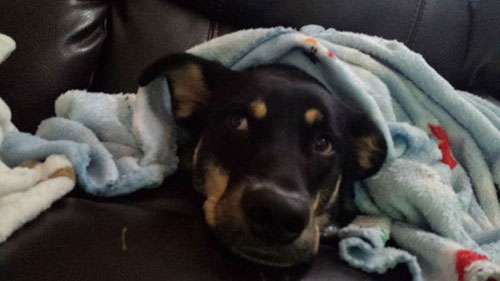 "Marie is a true lifesaver! We adopted our energetic Pixel, an aussie mix, in November 2012. We didn't know then, but we had adopted a dog with severe separation anxiety. We tried everything, advice from friends, advice from pet stores, websites, friends of friends, etc. We lost roomfuls of carpet, a steel door, several kennels, clothing, furniture and our sanity! Thousands of dollars invested in one little bundle of anxious energy. We tried… Air diffusers, treats galore, a thunder vest, soothing music, shirts we had slept in, more special treats, frozen kongs, desensitizing in increments, leaving her with family, miles of walking/running, staying home from work, herbal supplements, the list goes on. Although we liked our dog, I told my husband we needed to give her up.
Rachel & Ryan took their pup Pixel to Marie to help with her anxiety problems. They were at the end of their rope, and Marie and the CBC crew saved their sanity! Here is Rachel's testimony from an email she sent to Marie:
It was affecting every aspect of our lives; we simply didn't want to go home, every day brought a wave of new destruction and heartbreaking anxiety… With the urging of a coworker and my in laws we called Marie. When I say Marie is a lifesaver, I mean it! Within 2 weeks of her first session, it seemed we had a new dog! After our second visit we were almost there. We just celebrated our 1 year adoption day with Pixel. My husband and I both agree; we have the world's best dog! We absolutely love her! We are constantly complimented on what a nice, goofy and sweet dog we have.
She is still energetic, but now she is fun! We can leave her for a normal working day and when we come home she is there to greet us tail wagging and no destruction. It took Marie's innate talent to concoct a perfect mixture of remedies to get us the dog we always wanted! I sincerely believe Marie can help any dog or cat. To say she is "highly recommended" is an understatement; her services can truly be life-changing! From absolutely the bottom of our hearts, we want to say Thank you so much Marie!!!"
-Ryan and Rachel
---
Last summer I adopted a dog, Titus, from Maxfund. I knew that he had a less than pleasant background and had spent a good portion of his first 3 years in the shelter. Within one week of adopting Titus, he had lunged at a stranger and threatened a neighbor…I knew that I needed help! I am so thankful that an animal control officer directed me to Marie for help. Marie taught me how to work with Titus, what type of lead to use for him and how to read his body language. She also started him on some mood balancing supplements as well as instructing me about specific pressure points that would calm him. I call Marie for help when new situations develop and will continue to use her services in the future. I whole heartedly recommend Marie for any pet training needs.
-Patty, Denver
---
I LOVE this business! Courteous, professional, knowledgeable, affordable and there to help! I would have had to have my dog euthanized without their services, but now she's a happier, healthier member of our family! Give Marie Seelmeyer, owner and senior behavior counselor, a call if you have any issues with your beloved pet!
-Erin (posted on yelp)
---
We bought a border collie (Angus) from a supposedly reputable breeder in early November 2010, We soon realized that this was more of a rescue situation, and Angus needed some professional training FAST if we were going to keep him … !
Marie came over to our house and immediately helped Angus calm down (while showing us how to do that after she left). We've since had her over for about a half-dozen more sessions with Angus, and we also took her puppy training class.
I'm sure the passage of time and a much-needed neutering had something to do with it, but we think Marie & Canine Behavior Counseling was the single biggest contributor to the loving, MUCH better behaved puppy that Angus is today. THANK YOU, Marie!
-Phil (posted on yelp)
---
Marie is excellent! She took my crazy hyper 8 month old puppy, Keiko, who was actually anxious, and turned her into mush! Marie showed me how to calm my dog down through acupressure. It's worked wonders.
It's been two days since Marie was over and my puppy is completely different. She can still get hyper and have fun, but she's more in control and behaves herself. More importantly, she's listening to me when I give her a command!
I had a major problem with Keiko chasing our two 16 year old cats and since Keiko is now calm and behaving, the cats have not been chased under a bed since. The entire atmosphere of the house has changed. All the animals are calm and happy.
It really helps that Marie comes to your house because then she gets to address the problems where they are most likely to occur. More importantly, Marie can show you what YOU are doing wrong to cause the behavioral issues.
I highly recommend Canine/Feline Behavior Counseling. They are worth every penny!
-Devin (posted on yelp)
---
Marie was fabulously helpful with diagnosing a cat medical/behavior problem and helping me help my cats adjust to our newborn child.
-Kristen (posted on yelp)
---
Marie (the owner) is wonderful! What a great dog counselor! I needed help with my 4 year old dog who is urinating and causing yellow spots in our grass. I asked Marie how I can train him to start going on the side of the house in the mulch instead. Marie is so knowledgeable and patient. She explained to me that it could be something else in his urine that could cause his body to be too alkaline, which could be the issue. Funny thing is that we have a water alkalizer, which is exactly what I give to him in his water bowl! Duh! I would have never thought about that! So now we are giving him just filtered h20 water and the problem seems to be solved! Thanks so much for your knowledge Marie! I look forward to some more counseling sessions for my 4 legged boxer friend!
-NC (posted on yelp)
---
Marie has an encyclopedic knowledge of dog and cat behavior. As a veterinarian, I tremendously value her advice on behavior issues and she is my "go-to" person when my clients need behavior help with their animals.
I highly recommend Canine/Feline Behavior Counseling if your bond with your pet is suffering due to behavior problems, or if you have a new pup and want to create the most effective and satisfying bond you can.
-Lori (posted on yelp)
---
Best Canine trainer we have ever had.-Natalie & Jose
---
I can't even begin to thank you for working with Ginger and I it's be a such a wonderful experience. We both learned so much and I can see the improvements almost everyday.
Thanks again,
Erin
---
"Thank you for teaching me some manners and the toys when I did well. … I am trying hard to listen and remember what you taught me, but some days are hard."-Linus
---
"You are the best, Thank you for your patience, courtesy & professionalism: -Kathy
---
"Excellent tips and training techniques. Learned so much we can do in our particular home situation. Clear directions" – Marty
---
"Thanks so much for getting our pets to behave"-Laura & Matt
---
Thank you for bringing peace to my cat household-Jamie